A holistic approach to DevOps or DevSecOps initiatives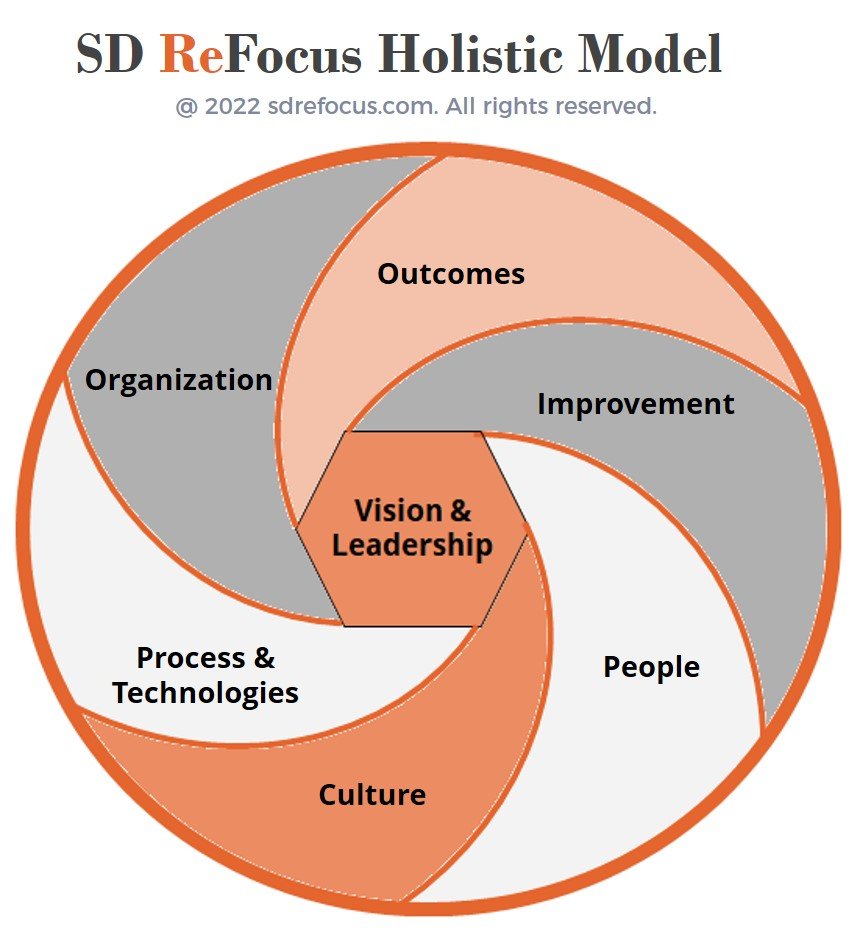 Our approach aims to cover the different dimensions of a DevOps transformation, and to focus on the priorities that fit each situation.
Too many DevOps or DevSecOps initiatives are still conducted under the almost exclusive prism of automation. Implementing tools to automate processes is essential but insufficient to achieve the intended benefits.
Whether you are at the beginning of your DevOps initiative or want to take it to the next level, be sure to check out our article on how to use this model to support a continuous improvement dynamic:
Value Stream Management to Refocus on What Matters Most
Even if they provide real benefits, agile, DevOps/DevSecOps, SRE,... initiatives don't always manage to deliver all the expected business value or succeed in showing it.
Members of software value streams can apply Lean principles to refocus on what really matters in their specific situation.
Crises are opportunities to reflect and to consider new paths. Whether in our personal or professional life, crises question us about the meaning of our actions. Today's crises are no different for software and have confirmed the need to refocus on what really matters: customer experience (CX), employee experience (EX) and business outcomes.
Improving customer satisfaction by delivering the expected value maximizes the company's chances of achieving its objectives and relies mainly on the commitment and skills of its teams.
Customers and people first… Nothing new, but it seems time to apply these principles more systematically.
By pragmatically adapting lean principles and value stream management practices to software delivery, organizations are better able to:
Deliver reliable and secure software quickly,
Demonstrate value to sponsors, customers and users,
Measure and recognize progress,
Encourage a culture of experimentation and adaptation to new situations.
Please consult our Whitepaper Value Stream Mapping for Software Delivery (EN) (sdrefocus.com)
and our contributions to the VSMC Blog "Is incident Management a Value Stream?"and "Is Release Management a Value Stream?"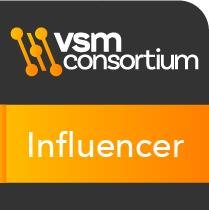 "I really appreciated the way he guided me through a complicated DevOps transformation plan.

He was able to bring a vision that fit the scale of our department. I recommend his approach and his expertise in this field."

Olivier, National DevOps Project Leader

---

"I had the pleasure to work with Patrice who helped our agile and DevOps transformation.

Very attentive to the client's needs, he is aware of the context and constraints in which his mission must take place."

Florent, Head of IT department
"Operational experience in development coupled with DevSecOps methodological hindsight is Patrice's niche.

We co-published IBM's 2019 white paper "DevOps, Et si c'était vrai ?". Value stream mapping, DevOps culture and its implementation have no more secrets for him!"

Justin, Digital Officer
---
"Patrice is a DevOps/ALM expert and his expertise is essential to gain the trust of customers.

In addition, Patrice has very good listening and communication skills, which are essential to fully understand the customer's needs.

Finally, Patrice is easy to work with and has a strong team spirit, so that the work is done in an efficient and professional way."

Bertrand, Software Sales Representative
Advisory and Training Services
Our mission is to help individuals, teams, and organizations (Re)Focus their software delivery strategies and capabilities on what really matters. The objective is to identify and adopt the most appropriate approaches in each context, using proven techniques and adapting them together to the situation.
Our areas of expertise cover the various aspects of software delivery, from strategy development, value stream definition, team organization, continuous improvement of ways of working and measurement of outcomes.

In a state of mind of listening and mutual learning, we can alternatively play the role of consultant, coach or facilitator depending on your expectations and needs.
We also work in partnership with Ahead Technology France to contribute to the evolution of skills as an accredited instructor delivering DevOps Institute and scrum.org training.
"Patrice knows his subject. I find that the exercise is not simple and that for this kind of training, you need to have transversal knowledge on many aspects (Lean, ITSM/ITIL, the agile manifesto and its scaling... in addition to the DEVOPS aspect).... Well done."

Stéphane, Product owner, a trainee of the "DevOps Foundation" course (DevOps Institute) in march 2022

The climate emergency requires us to work differently
The latest IPCC report is clear on the extent and origin of climate change. The alert level is at its highest and is already being felt in our daily lives.
Since its creation, SD ReFocus has understood this alert and our duty to act and transform the way we operate.
Our first founding decision is to deliver our services 100% remotely, in order to save on transportation, which represents about 1/3 of greenhouse gas emissions.
Despite some drawbacks to consider, the lock-in periods demonstrated the effectiveness of remote work for consulting and training services.
Moreover, this choice has the merit of being perfectly consistent with a lean vision of our services by eliminating one of the eight types of waste: unnecessary transport or travel.